Donna Davis' Stuffed French Toast
DVO Recipe Center
Serves: 5

(Cooking over an open flame in the mountains of Idaho, I came up with this orange treat to serve breakfast to guests on hunting and pack-trips.)

1 8-ounce package cream cheese, softened
1-2 teaspoons grated orange peel
1 loaf french bread
1/2 cup orange juice
2 eggs
1 teaspoon brown sugar


In a mixing bowl, beat the cream cheese until smooth. Mix in the grated orange peel to taste. Slice the French bread loaf into 1-inch slices. Then, slit each 1-inch slice again, down the middle, stopping halfway through the slice, to form a pocket. Spread the cream cheese filling into the pocket.

Heat a griddle. Beat the orange juice, eggs, and brown sugar in another bowl. Dip the stuffed French toast into the egg mixture and place on hot griddle. Cook until golden brown on both sides, flipping once.

Help on downloading recipes
Be sure to check the Cook'n Recipe Archive for more recipes.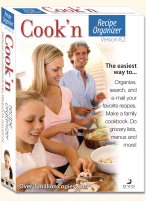 for Windows 9x/2000/ME/NT/XP/Vista

Not sure what to order?

Piles of recipe cards in your drawer?
Download Cook'n today and get organized!
Cook'n Cookbook Software Download - MSRP $99.95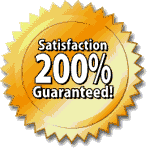 (Save 20%)
Download: $79.95

CD: $79.95



Buy the CD or download the full version of Cook'n right now! Includes over 300 of our best recipes.