Spanish Rice
DVO Recipe Center
Serves: 4
2 tablespoons olive oil
1 1/2 pounds ground beef, 85% lean
1 large yellow onion, finely chopped
1 green bell pepper or 1/2 green and 1/2 red, chunks
1 jalapeño pepper, sliced
1/2 teaspoon salt
1/2 cup olives, green, chopped and pitted salad
1 8-ounce can tomato sauce
1/8 cup capers
10 ounces water
4 tablespoons sofritto*
1 package sazon Goya**
2 cups white rice

Brown lightly (saute) vegetables and put aside. Brown and crumble ground beef. Add salt.

Saute vegetables with ground chopped meat. When beef is cooked, add sauce, olives and remaining ingredients. Cook 1-1/2 hours. Do not let dry out. Add water if necessary.

Cook rice as usual. Create bed of rice and add meat to top.

Help on downloading recipes
Be sure to check the Cook'n Recipe Archive for more recipes.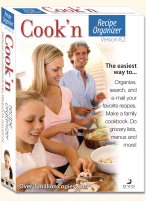 for Windows 9x/2000/ME/NT/XP/Vista

Not sure what to order?

Piles of recipe cards in your drawer?
Download Cook'n today and get organized!
Cook'n Cookbook Software Download - MSRP $99.95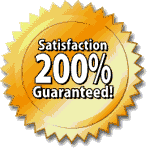 (Save 20%)
Download: $79.95

CD: $79.95



Buy the CD or download the full version of Cook'n right now! Includes over 300 of our best recipes.