Peach Topping
DVO Recipe Center
Serves: 10
1 28-ounce can sliced peaches
1 cup water, divided
1/3 cup brown sugar
1 teaspoon cinnamon
2 tablespoons cornstarch

Drain peaches, reserving juice. Chop peaches into smaller pieces and set aside. Pour reserved juice into a 1-qt. saucepan. Add 3/4 cup water, brown sugar, and cinnamon. Bring to a boil. Stir cornstarch into 1/4 cup cold water until smooth. Pour into boiling juice mixture and return to boiling, stirring. Stir in chopped peaches. Serve warm over pancakes, waffles, French toast, German pancakes, hot cereal, or ice-cream. Try pears, mixed fruit, apricots, or other fruit combinations too.
Help on downloading recipes
Be sure to check the Cook'n Recipe Archive for more recipes.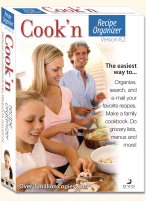 for Windows 9x/2000/ME/NT/XP/Vista

Not sure what to order?

Piles of recipe cards in your drawer?
Download Cook'n today and get organized!
Cook'n Cookbook Software Download - MSRP $99.95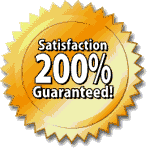 (Save 20%)
Download: $79.95

CD: $79.95



Buy the CD or download the full version of Cook'n right now! Includes over 300 of our best recipes.