Pasta Con Fogioli
DVO Recipe Center
Serves: 4
3 tablespoons olive oil
2 stalks celery, finely chopped
1 yellow onion
1 1/4 pounds Pancetta, cut into chunks (Pancetta is an Italian bacon which is cured in salt, pepper, and mild spices)
3 10 1/2-ounce cans dark or light kidney beans
1/2 cup canned tomatoes, chopped
1 bay leaf
2 cups macaroni --Ditalina
Pinch crushed red pepper
2 garlic, chopped
4 cups water
Salt, pepper, basil, and oregano to taste
1 tablespoon dried parsley

Into a soup pot, place olive oil and chopped Pancetta; saute until golden brown. Add onion, celery, saute until translucent, then add garlic. Saute lightly; add 2 cups of water, beans and tomatoes, salt, pepper, oregano, parsley, crushed peppers and basil.

Simmer 1-1/2 hours. Add additional 2 cups of water before adding ditilina macaroni.

Cook till pasta is tender, but not overcooked. Add additional water if needed.

Help on downloading recipes
Be sure to check the Cook'n Recipe Archive for more recipes.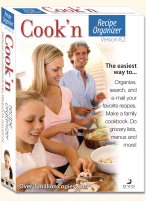 for Windows 9x/2000/ME/NT/XP/Vista

Not sure what to order?

Piles of recipe cards in your drawer?
Download Cook'n today and get organized!
Cook'n Cookbook Software Download - MSRP $99.95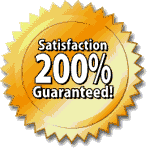 (Save 20%)
Download: $79.95

CD: $79.95



Buy the CD or download the full version of Cook'n right now! Includes over 300 of our best recipes.