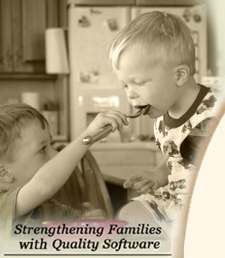 TOP SELLERS
• Current Issue
• Newsletter Archive
• Sign Up Now


• Contact Info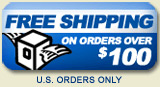 I am here to say THANK YOU! Your software is great!!!

When I read the description of the recipe program, I thought it was too good to be true (the price, the ability of the software, etc.). I even called your company by telephone to ask if I understood the promotional information correctly.

Upon receiving it and using it, I have discovered that every bit of it is true! (I LOVE the nutritional calculation feature!) Thanks so much for your product and for keeping it affordable, too!

Debi Self Read more...

Mimi Pohm's Outlaw Smoothie
DVO Recipe Center
Serves: 5


(Last month's banana idea from Joy (thanx, Joy!!) reminds me of this smoothie, one of my children's favorite breakfast foods! I found that I could sneak in quite a bit of nutrition if the children thought that they were having "weird" or "outlaw" breakfast food, such as applesauce cake made with lots of raisins & walnuts, or Hummingbird Cake (made with bananas, pineapple & pecans). Some might say that these ingredients sound pricey, but what value do we place on good health AND good grades. Children who eat breakfast do better in school . . . and of course cereals are sooo inexpensive as we all know! ;-> Thanks for the great ideas and info! -Mimi Pohm)


1 8-ounce carton yogurt (with or without fruit)
1/2 banana
1 scoop vanilla ice cream


Combine ingredients in blender and puree until smooth. My blender held enough for four shakes at a time. Our favorites were made with boysenberry, black cherry, raspberry, or lemon yogurt.

Help on downloading recipes

Be sure to check the Cook'n Recipe Archive for more recipes.



for Windows 9x/2000/ME/NT/XP/Vista

Not sure what to order?


Piles of recipe cards in your drawer?
Download Cook'n today and get organized!
Cook'n Cookbook Software Download - MSRP $99.95
(Save 20%)
Download: $79.95
CD: $79.95

Buy the CD or download the full version of Cook'n right now! Includes over 300 of our best recipes.
---
Copyright © 2007 DVO Enterprises, Inc.