The "I Didn't Hear My Alarm" Breakfast
DVO Recipe Center
Serves: 1
1 slice bread, cubed
1 egg
1/4 cup milk
1/4 cup ham, chopped
1 dash worcestershire sauce
2 tablespoons cheese, shredded
1/4 teaspoon dry mustard
1/8 teaspoon salt

Combine all ingredients in a 2-cup serving bowl. Mix well. Cover tightly with plastic wrap and vent. On MEDIUM HIGH (80%) power, microwave for 4 1/2 to 5 1/2 minutes. Halfway through cooking time, turn dish so that back is now facing front of microwave. Let stand, covered for 30 to 60 seconds to finish cooking.
Help on downloading recipes
Be sure to check the Cook'n Recipe Archive for more recipes.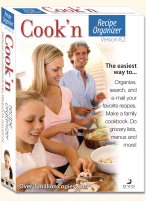 for Windows 9x/2000/ME/NT/XP/Vista

Not sure what to order?

Piles of recipe cards in your drawer?
Download Cook'n today and get organized!
Cook'n Cookbook Software Download - MSRP $99.95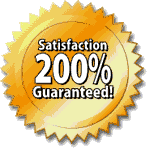 (Save 20%)
Download: $79.95

CD: $79.95



Buy the CD or download the full version of Cook'n right now! Includes over 300 of our best recipes.