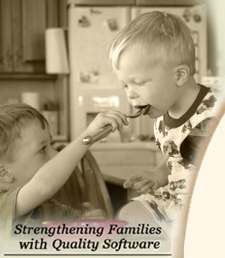 TOP SELLERS
• Current Issue
• Newsletter Archive
• Sign Up Now



• Contact Info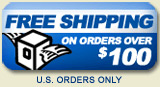 I'm going to make some today. They sound delicious!!

Janet


---
Thank you for all the great recipes. I can't wait to see my wife and our two granddaughters try your Christmas Cookies.

Tell Kathy to keep up the good work!

Happy holidays.

George


---

Thanks -- my son will love them! And I love the video; it's so much easier to understand when you can see it!

Barbara


---

The video was really cool. Kathy does a wonderful job of explaining the process without being tedious.

Thanks!

Andrea... Read more...
Andes Mint Cookies

DVO Recipe Center
Serves: 5 (makes about 2 dozen cookies)
1 cup softened butter
1 cup sugar
1/2 cup brown sugar
2 eggs
1 teaspoon vanilla extract
3 cups flour
1 teaspoon baking powder
1/2 teaspoon salt
65 Andes mints

Mix butter and sugars until well blended. Add eggs, vanilla, flour, salt, and baking powder. Refrigerate for 2 hours (it will be easier to work with). Take 1 T. cookie dough and shape around mints. Put 2 inches apart on greased cookie sheet. Bake 10-12 minutes at 375.

Place cookies on waxed paper, melt remaining mints, and drizzle over the top.







---
Copyright © 2007 DVO Enterprises, Inc.