Hawaiian Chicken
DVO Recipe Center
Serves: 10-12
2 whole chicken fryers, cut in parts
1/2 cup butter or margarine
1/4 tsp. seasoned pepper
1/2 tsp. crushed rosemary
1 cup fresh orange juice
2 Tbs. lemon or lime juice
1 Tbs. soy sauce
1/2 cup brown sugar
2 Tbs. cornstarch
1 fresh pineapple, cut in chunks
2 papayas, peeled, chunked
Shredded coconut
Brown chicken in 1/2 cup melted butter or margarine. Place in a shallow
baking dish, and drizzle with 1/2 of remaining melted butter. Sprinkle
with pepper and rosemary. Bake at 350° for 40 minutes.
Meanwhile, chunk the pineapple and papayas; set aside. Combine the
orange and lemon juice with the soy sauce. In a separate container, mix
the cornstarch and brown sugar together until mostly lump-free. Add the
cornstarch mixture to the citrus mixture in a saucepan and stir until
cornstarch and sugar are dissolved. Cook and stir until thickened. Add
the pineapple and papaya chunks. Pour over chicken and continue baking
for 10 to 15 more minutes, uncovered. Sprinkle chicken with coconut.
Serve with rice and a fruit salad, if desired. Serves 10-12.
Help on downloading recipes
Be sure to check the Cook'n Recipe Archive for more recipes.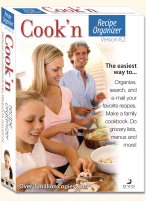 for Windows 9x/2000/ME/NT/XP/Vista

Not sure what to order?

Piles of recipe cards in your drawer?
Download Cook'n today and get organized!
Cook'n Cookbook Software Download - MSRP $99.95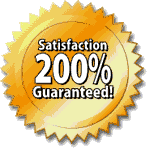 (Save 20%)
Download: $79.95

CD: $79.95



Buy the CD or download the full version of Cook'n right now! Includes over 300 of our best recipes.