Glazed Ham and Rice
DVO Recipe Center
Serves: 5
1 20-ounce can crushed pineapple, undrained
1/2 cup brown sugar, packed
1 tablespoon lemon juice
1 teaspoon dry mustard
3 cups cooked rice
2 cups diced ham, fully cooked
Shredded cheese, optional

In a skillet, combine crushed pineapple and juice, brown sugar, lemon juice, and mustard. Heat until sugar dissolves. Stir in rice and diced ham. Heat through. Sprinkle with cheese if desired.

Help on downloading recipes
Be sure to check the Cook'n Recipe Archive for more recipes.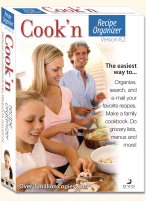 for Windows 9x/2000/ME/NT/XP/Vista

Not sure what to order?

Piles of recipe cards in your drawer?
Download Cook'n today and get organized!
Cook'n Cookbook Software Download - MSRP $99.95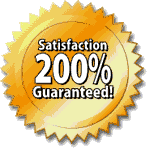 (Save 20%)
Download: $79.95

CD: $79.95



Buy the CD or download the full version of Cook'n right now! Includes over 300 of our best recipes.