Dodie Woolem's Fried Potatoes Plus
DVO Recipe Center
Serves: 4
3 medium potatoes (peeled and cut into small chunks)
1 small onion (chopped)
1/2 green pepper (chopped)
2 tablespoons vegetable oil
1 cup diced left-over meat (i.e., ham, hot dogs, polish sausage, bologna, chicken or pork)
6 eggs
1/4 cup milk
1/2 cup shredded cheddar, Swiss, or mozzarella cheese
1/2 teaspoon salt
1/4 teaspoon pepper

Heat Vegetable Oil in a 10" or larger skillet on medium high heat. Add chopped potatoes, onions and green pepper. Stir several times, season with Salt and Pepper, cover and lower heat to medium low. Cook for 10 to 15 minutes or until potatoes are almost tender and onion is clear. Stirring occasionally. Remove cover and add the leftover meat. Turn heat back to medium high to crisp potatoes. When potatoes are nicely browned, turn heat down to medium low.

In a medium bowl, beat the eggs. Add the milk, cheese, salt and pepper, mixing well to combine. Pour over the contents in the skillet and cover once more. Occasionally slip a spatula under the eggs around the edges and let the uncooked part run under the cooked part.

This should serve 4 people. I like mine with salsa on the side.

Help on downloading recipes
Be sure to check the Cook'n Recipe Archive for more recipes.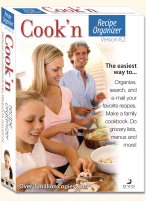 for Windows 9x/2000/ME/NT/XP/Vista

Not sure what to order?

Piles of recipe cards in your drawer?
Download Cook'n today and get organized!
Cook'n Cookbook Software Download - MSRP $99.95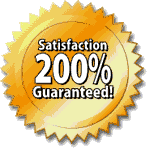 (Save 20%)
Download: $79.95

CD: $79.95



Buy the CD or download the full version of Cook'n right now! Includes over 300 of our best recipes.