Easy Wassail
DVO Recipe Center
Serves: 8
2 cinnamon sticks (3-inches each)
12 whole cloves
12 whole allspice
Cut four 4-inch squares of cheesecloth. Divide the spices between double-layers of cheesecloth squares. Knot into a bundle. Tie one bundle onto a 2-quart bottle of apple cider, cranberry, or pineapple juice. Attach the following label: Pour juice into a large saucepan. Toss in the cheesecloth spice bag. Bring to a boil over medium heat. Reduce heat, cover and simmer for 20 minutes. Remove spice bundle and serve hot. Makes 8 cups.
Help on downloading recipes
Be sure to check the Cook'n Recipe Archive for more recipes.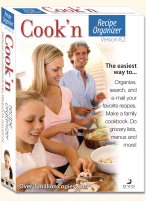 for Windows 9x/2000/ME/NT/XP/Vista

Not sure what to order?

Piles of recipe cards in your drawer?
Download Cook'n today and get organized!
Cook'n Cookbook Software Download - MSRP $99.95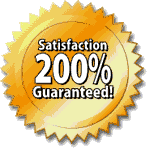 (Save 20%)
Download: $79.95

CD: $79.95



Buy the CD or download the full version of Cook'n right now! Includes over 300 of our best recipes.