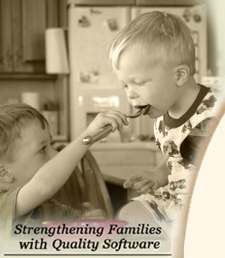 Cook'n with Betty Crocker™

$29.95




Cook'n Download

$79.95




• Current Issue
• Newsletter Archive
• Sign Up Now


• Contact Info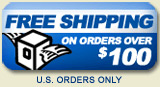 I am here to say THANK YOU! Your software is great!!!

When I read the description of the recipe program, I thought it was too good to be true (the price, the ability of the software, etc.). I even called your company by telephone to ask if I understood the promotional information correctly.

Upon receiving it and using it, I have discovered that every bit of it is true! (I LOVE the nutritional calculation feature!) Thanks so much for your product and for keeping it affordable, too!

Debi Self Read more...

Dutch Oven Breakfast


Dutch Oven Omelet

1 12"shallow dutch oven
1lb. of sausage
1 red onion (diced)
1 14oz. stewed tomatoes (Italian)
1 lb. of sharp cheddar cheese (shredded)
12 eggs
Seasonings (Italian, garlic, and thyme)

Start with a clean dutch oven - cook meat until done - add onion, tomatoes, and seasonings - stew until boiling - beat eggs lightly and add - stir eggs as they cook, from the sides and bottom of oven - when half cooked, add half the cheese.

Cooking - add lid - 25 hot bricketts on bottom for 10 minutes - add the remainder of cheese - take 15 of the bricketts from the bottom and add to the top for 10 minutes.

Serve and Enjoy!!!
Help on downloading recipes
---

Dutch Oven Peach Cobbler

1 12" shallow dutch oven
1 yellow cake mix
1 28oz. can sliced peaches
1 can root beer

Start with a clean dutch oven - Drain peaches - Empty into dutch oven - using the can, cut the peaches into smaller sections - using your fingers, pull the peaches one finger's width from the side of the dutch oven - add yellow, or spiced cake mix spread level - use a fork to break the lumps - add root beer pouring from the outside to the center.

Cooking - Use 10 hot bricketts on the top and 15 hot bricketts on the bottom for 15 minutes - At 15 minutes, put all bricketts on top for 5 more minutes.

Note: Varied cake mixes will make varied flavors - Ex. - Spiced cake mix will give a breakfast flavor.

Conventional oven - Same procedure - Bake at 350 degrees in glass or clay - covered for 15 minutes - remove cover for last 5 minutes.

Serve and Enjoy!!!


Help on downloading recipes
---
---
Copyright © 2007 DVO Enterprises, Inc..