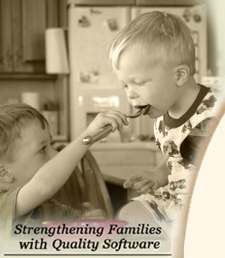 TOP SELLERS
o Current Issue
o Newsletter Archive
o Sign Up Now


o Contact Info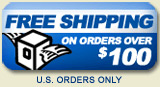 I am here to say THANK YOU! Your software is great!!!

When I read the description of the recipe program, I thought it was too good to be true (the price, the ability of the software, etc.). I even called your company by telephone to ask if I understood the promotional information correctly.

Upon receiving it and using it, I have discovered that every bit of it is true! (I LOVE the nutritional calculation feature!) Thanks so much for your product and for keeping it affordable, too!

Debi Self Read more...

Crispy Baked Fillets
DVO Recipe Center
Serves: 4

(Turn this recipe to chicken nuggets by soaking chicken cubes in salted ice water for 5 minutes. Blot dry with a paper towel and dip in the coating mixture. Bake on a greased baking sheet for 10 minutes.)

3 tablespoons yellow cornmeal
1 tablespoon dried bread crumbs, unseasoned
1 teaspoon dried parsley flakes
1/2 teaspoon onion powder
1/2 teaspoon paprika
1/8 teaspoon salt
Dash cayenne pepper
Low-fat mayonnaise or French salad dressing
12 ounces fish fillet, about 1/2-inch thick, cut into 4 serving pieces


Preheat oven to 450 degrees F. Mix all coating ingredients on wax paper. Blot fillets with a paper towel to absorb excess moisture. Spread a thin layer of mayonnaise or other dressing onto fish. Dip into coating mixture and coat on all sides. Place on a baking sheet coated with nonstick cooing spray. Bake for 15 minutes or until fish flakes easily with a fork. Drizzle with lime or lemon juice and dot with butter if desired.


Help on downloading recipes

Be sure to check the Cook'n Recipe Archive for more recipes.



for Windows 9x/2000/ME/NT/XP/Vista

Not sure what to order?


Piles of recipe cards in your drawer?
Download Cook'n today and get organized!
Cook'n Cookbook Software Download - MSRP $99.95
(Save 20%)
Download: $79.95
CD: $79.95

Buy the CD or download the full version of Cook'n right now! Includes over 300 of our best recipes.
---
Copyright © 2007 DVO Enterprises, Inc.