Lite Chicken Fettucine
DVO Recipe Center
Serves: 6
8 ounces spinach fettuccine
1/2 pound boneless skinless chicken breast halves, cubed
1 cup skim milk
1/4 cup reduced-fat margarine
3/4 cup nonfat parmesan cheese topping
3/4 teaspoon garlic powder
1/4 teaspoon pepper

Cook fettuccine according to pkg. directions. Meanwhile, in a large, sprayed skillet, cook chicken until juices run clear. Add milk and margarine. Bring to a boil. Remove from heat and stir in cheese topping, garlic powder, and pepper, until cheese melts. Drain fettuccine; add to skillet and heat through.

Help on downloading recipes
Be sure to check the Cook'n Recipe Archive for more recipes.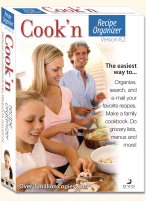 for Windows 9x/2000/ME/NT/XP/Vista

Not sure what to order?

Piles of recipe cards in your drawer?
Download Cook'n today and get organized!
Cook'n Cookbook Software Download - MSRP $99.95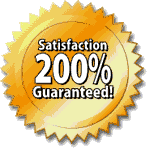 (Save 20%)
Download: $79.95

CD: $79.95



Buy the CD or download the full version of Cook'n right now! Includes over 300 of our best recipes.