Cheery Cherry Loaf
DVO Recipe Center
Serves: 6
1 6-ounce jar red maraschino cherries
2-1/2 cups all-purpose flour
1 cup sugar
4 teaspoons baking powder
1/2 teaspoon salt
2 eggs
2/3 cup milk
1/3 cup butter or margarine, melted
1 8-ounce jar green maraschino cherries, drained and cut up
1/2 cup chopped pecans
1 tablespoon grated orange peel

Drain red cherries, reserving liquid; add water, if needed, to liquid to equal 1/3 cup. Cut up cherries; set cherries and liquid aside. In a large bowl, combine flour, sugar, baking powder and salt. In a small bowl, lightly beat eggs. Add milk, butter and cherry liquid; stir into dry ingredients just until combined. Fold in red and green cherries, pecans and orange peel. Pour into a greased 9-in. x 5-in. x 3-in. loaf pan. Bake at 350° for 1 hour or until bread tests done.

© Copyright Reiman Publications, 1993-1997

Help on downloading recipes
Be sure to check the Cook'n Recipe Archive for more recipes.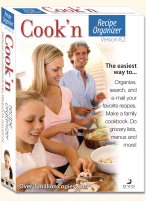 for Windows 9x/2000/ME/NT/XP/Vista

Not sure what to order?

Piles of recipe cards in your drawer?
Download Cook'n today and get organized!
Cook'n Cookbook Software Download - MSRP $99.95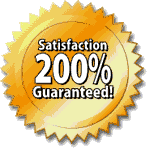 (Save 20%)
Download: $79.95

CD: $79.95



Buy the CD or download the full version of Cook'n right now! Includes over 300 of our best recipes.