Sue Johnson's Breakfast Pizza
DVO Recipe Center
Serves: 5

(A quick and fun meal we enjoy is Breakfast Pizza. I usually make my own crust but if you don't want to do that, Boboli makes a good crust for this pizza.)

Pizza crust
Salsa
Scrambled Eggs
Pork sausage or bacon, cooked crumbled
Shredded cheddar cheese


Spread salsa on the crust like you would pizza sauce, top with scrambled eggs, cooked and crumbled pork sausage or bacon, and sprinkle with your choice of shredded cheese. Bake at 375° for 12-15 minutes until hot and bubbly and crust is done.

Help on downloading recipes
Be sure to check the Cook'n Recipe Archive for more recipes.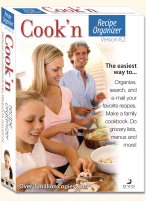 for Windows 9x/2000/ME/NT/XP/Vista

Not sure what to order?

Piles of recipe cards in your drawer?
Download Cook'n today and get organized!
Cook'n Cookbook Software Download - MSRP $99.95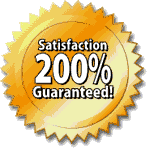 (Save 20%)
Download: $79.95

CD: $79.95



Buy the CD or download the full version of Cook'n right now! Includes over 300 of our best recipes.