7 Layer Bars
DVO Recipe Center
Serves: 10
1 1/2 c. graham cracker crumbs
1 c. chocolate chips
1 c. butterscotch chips
1 c. coconut
1 c. chopped nuts
Place ingredients in individual baggies inside a gift bag. Attach this label: Melt 1/2 cup butter in a 9x13" pan. Layer ingredients in this order: crumbs, chocolate chips, butterscotch chips, coconut, and nuts. Pour 1 can sweetened condensed milk over layers. Bake at 350 degrees F. for 30 minutes. Cut and remove while warm.
Help on downloading recipes
Be sure to check the Cook'n Recipe Archive for more recipes.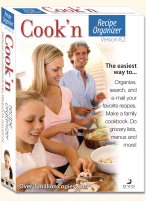 for Windows 9x/2000/ME/NT/XP/Vista

Not sure what to order?

Piles of recipe cards in your drawer?
Download Cook'n today and get organized!
Cook'n Cookbook Software Download - MSRP $99.95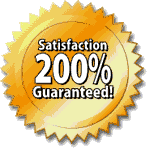 (Save 20%)
Download: $79.95

CD: $79.95



Buy the CD or download the full version of Cook'n right now! Includes over 300 of our best recipes.