Chocolate-Covered Cherry Cookies
---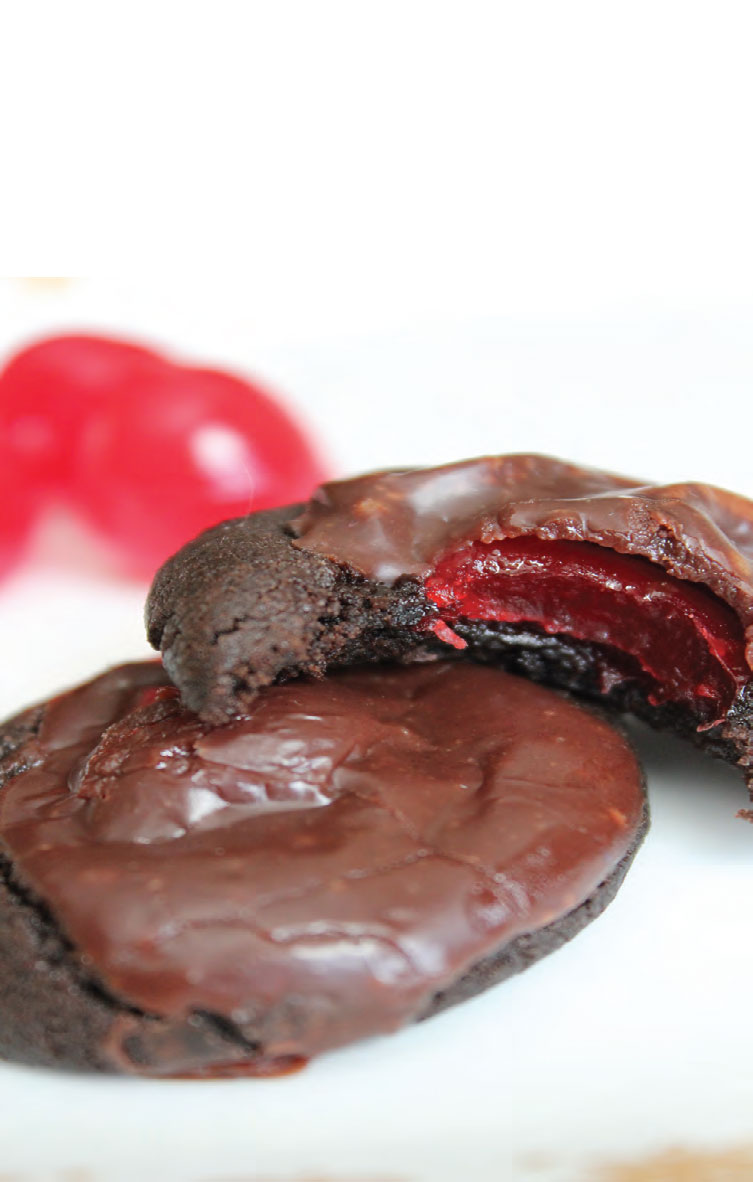 Serves: 5
Total Calories: 744
Yield: 4 dozen
Prep time:
Cook time:
Total time:

For Cookie Dough:
Cream butter, sugar, egg, and vanilla. Add remaining ingredients, except cherries. Blend. Dough will be stiff. Shape dough into 48 (1-inch) balls. Place balls 2 inches apart on ungreased cookie sheet (or spray with nonstick spray). Push 1/2 (or whole) cherry into each ball. When all cookies are molded, prepare Chocolate Frosting and use immediately.

For Chocolate Frosting:
Melt chocolate with milk, stirring constantly. Remove from heat. Add remaining ingredients. Stir until smooth. Spread 1/2 teaspoon Frosting over each cherry. Bake at 350° for 8–10 minutes.


This is a very pretty cookie whose frosting is thick, so actually stays where you spread it. I like to leave a bit of the cherry showing to tempt with the ruby treasure inside.