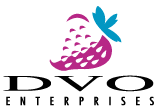 WIN A NEW SET OF POTS & PANS!!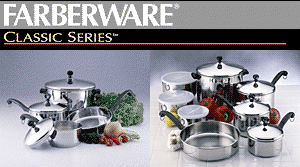 Friendship Day is coming up in August, and we thought publishing the winning recipes in our "My Friend's a Good Cook" contest would be a perfect way to celebrate just one of the ways friends make our lives meaningful! We're looking for the delicious recipe(s) you've received from a dear friend. We don't just want your friend's recipe, though. We also want to learn a bit about your friendship-things like when/where/how you met, how long you've been friends, and/or why your friendship is special.

Grand Prize: Farberware Classic Series 13-piece Pot Set
First Prize: Cook'n for Kids
Second Prize: DVO apron

The grand prize winners (yes, "winners" is plural, meaning both you and your friend) will be cooking up the winning recipe in a new 13-piece set of pots and pans from Farberware.

Now a stainless steel protector surrounds a thicker aluminum core for easy maintenance and better heat distribution. Since the entire surface is stainless steel, cleanup is easier. Enjoy a lifetime of beauty. The set includes the following: 1 qt. covered saucepan, 1.5 qt. covered saucepan, 2 qt. covered saucepan, 8 qt. covered stockpot, 8-inch non-stick skillet, 10-inch non-stick skillet, and a 3 bowl set with lids. Retail Value: $100.00

The deadline for entries is August 15, 2000. Make it easy on us by using Cook'n to e-mail your entry or submit your entry below or send your entry to recipes@dvo.com. If we receive two copies of the same recipe, the one received first will be entered in the contest..