200% Guarantee:

"If you are not completely satisfied with Cook'n, I will not only refund your purchase, I will go one step farther and buy you the recipe software product of your choice. So, try Cook'n today!"

Cook'n

Recipe Software


PC & Mac

The Easiest Way to...

...And...


See the Comparison Chart
to Compare Features
Cook'n Overview Video
---
More How-To Videos...
---
| | | |
| --- | --- | --- |
| Capture Internet Recipes | Entering Recipes | Meal/Menu Planning |
| | | |
| Make Shopping Lists | Analyze Nutritional Values | Publish a Family Cookbook |
| | | |
Screenshots
---
Cook'n Homepage
Multi-Recipe View
Shopping List
Recipe Browser
Recipe View
Menu Planning
Nutritional Analysis
Print Preview
Cook'n Commercials
---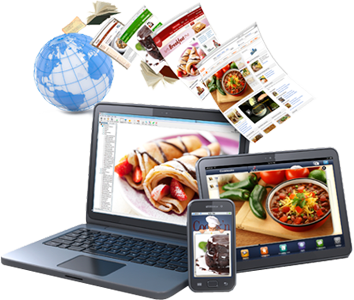 Welcome to Cook'n!
It's true...there is free recipe software with limited capabilities that you can download. But, as you've probably discovered...you get what you pay for! If you are serious about making meal time easier with menu plans, downloading your favorite recipes to your mobile device for easy access in the kitchen, eating healthier, and saving time & money at the grocery store...do what more than 3 million people have done and get Cook'n today! Cook'n is revolutionizing the recipe industry and making mealtime a snap! Cook'n is the #1 best-selling recipe software for a reason. Discover the benefits and then download and enjoy Cook'n today!
Cook'n Partners
---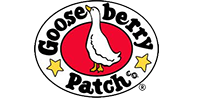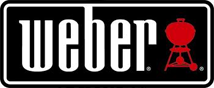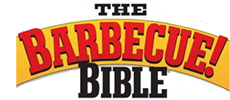 Customer Reviews from Amazon.com
---


I have been a satisfied Cook'n customer since 1999, upgrading every time a new version came out. I have literally thousands of recipes entered into the recipe software and was looking forward to being able to make a family cookbook for Christmas presents. I ordered the recipe software from DVO directly and received it on December 5th. Version 10 does not install properly on my desktop computer at home, my son's new laptop, or my new desktop computer at work. I get an SQL error message, and Version 10 will not restore my huge .ck9 backup file...
***UPDATE***
I spoke at length with the company CEO last night (1/4/12), and he was able to resolve my installation and data file restoration issues. The company does stand behind their promises; however, they are overwhelmed by the perfect storm of circumstances:; Christmas holiday, new employees, employee illness, new product release and lots of customer service emails to answer.
The Cook'n product is definitely worth giving DVO the benefit of the doubt right now. I have changed my review from one star to five and encourage anyone who is having issues with Cook'n 10 to be patient.

I have used Cook'n for over a decade. I started using it to organize my recipes, but found the cookbooks on the Cook'n web site were wonderful too. I have upgraded my recipe software several times and Cook'n 10 is outstanding. The recipe software is not the only thing that is wonderful, the company as a whole are teriffic too. I had a downloading problem once that I couln't seem to figure out. The owner of the company, Dan Oaks, personally trouble shooted my problem live on my computer. That's what I call Integrity!! Also, be sure to sign up for the monthly newsleters! Dan and his wife Kathy show you how to cook a recipe on video. The bloopers at the end are hysterical!

I looked at more than 20 different organizer/cookbook programs, but none of them had all the features I was looking for - until I found Cook'n (v.10). I've only been using it for a short time, but so far, I absolutely LOVE it. I have a couple of favorite features. First, there's the option to capture recipes from the internet, including any photos shown. Then there's the option to add my own photo to any recipe. Since my goal is to have a photo with every recipe in the book, this is great. There are also various themes and other customizations to apply, whether to individual recipes or the entire cookbook and I appreciate that too.
Not only can you create your own cookbook(s), it even comes with a complete cookbook from the developer.
As for the company - they're great. When I first tried to use the recipe software, I couldn't get the print option to work. I submited a question to the company and I received a response very quickly. The representative kept in touch with me until it resolved and even offered to use a remote desktop option to take care of it for me. It turned out that my computer system was compromised, so it didn't come to that. However, once I got everything straightened out in my system, the program worked like a charm!
Try it. You won't be disappointed!
---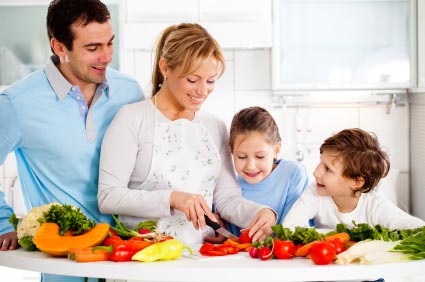 ---
---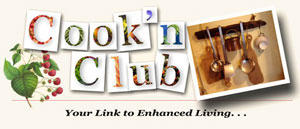 Unbeatable Value with Exclusive
Benefits for Members Only...
Subscribe Today!
Cook'n User Feedback
I purchased Cook'n 10 and I don't regret it for a moment. It's my number one software.

Geoff Cook'n 10 user


I love the ease of finding a recipe on my laptop because digging through a box was a pain! Highly recommend this software!

Mustaineangel Cook'n 10 user


This is a program that I have been looking for...this one has everything I need.

James Wadford Cook'n 10 user


This is the best recipe software I have ever used. The "capture" feature makes adding your new recipes a snap!

P. Bush Cook'n 10 user


If anyone is interested in a Cooking/Recipe program I can highly recommend Cook'n 10.

John LeBlanc Cook'n 10 user


I've used Cook'n for well over 10 years and it is a fantastic program. I use it almost everyday and couldn't be happier.

Casam Cook'n 10 user


I really love this product! I've been meaning to type up the family recipes for ages and then I discovered this! It's such a blessing and so incredibly easy to keep track & find new recipes.

Chanel Cook'n 10 user


I was overwhelmed on how I was going to organize it for our adult kids and their families. Then my son and his wife gave me Cook'n for Christmas. This is what i was looking for. Great product.

Beverly Cook'n 10 user


This has been a time saver in that I no longer have to thumb through books, clippings and recipe cards to find what I am looking for. It has also freed up needed space since I no longer have to store recipe cards and clippings of things I want to try.

Marvel Cook'n 10 user


Through the years I had tried several electronic cook books. This one tops all of them by far. It is fun, simple to learn and simple to use, especially with the video instructions available online.

E. Collado Cook'n 10 user


I have had recipe software in the past but they can't hold a candle to Cook'n. It is a dream program...I would be lost without it. I have created my own chapters using old family favorites as well as newly collected recipes that accumulates over time.

Paula B Cook'n 10 user


The program is so user friendly to enter your treasured recipes handed down over the years or to capture new ones on the internet. It takes the work out of planning a weekly menu and creates a shopping list for you! I could go on and on but trust me, you'll love this program!!

Betty S. Cook'n 10 user


I have tried a few other cookbook software programs but I feel this is the best out there... This is the cooking software I have always wanted. I would not hesitate to purchase this software if you are looking to better organize your recipes.

Barbara C. Cook'n 10 user


If you are looking for a "new" tool to have for the kitchen, pick this one. It has so many features and applications to pick from... Customer Service is fast to answer your questions and polite. You really need to think about this one.

"Texascook" Cook'n 10 user


All in all, I find your company to be very user friendly. You make your users feel they are part of your effort to make it easier for the home cook to save and share recipe favorites. I have told many friends and associates about your terrific program and encourage them to try it out.

Marie D. Cook'n 10 user


Love! Love! Love! this awesome piece of software! I have been searching for years for something like this to come along and I am so happy to have found it.

Edwina Cook'n 10 user


"I am extremely excited to put your program to good use! I viewed your tutorial video yesterday, and literally had chills when you went over a new feature.

Emily Cook'n 10 user


I just about love everything about my Cook'n program and I depend on it to design my meals, menus and shopping list every pay period. It truly helps save money and makes my life so much easier.

Lynda W. Cook'n 10 user


I love Version 10 and so many of the new features. I plan on purchasing the plugin for transferring my recipes my Master Cook. I love all of the new cook books that have come out lately. Thank you for a great program.

Sharon P, Cook'n 10 user


I've been using Cook'n forever, it seems. At least since the late 1990's... Can't say enough good things about the "capture" feature. LOVE LOVE LOVE that!!

Jackie B, Cook'n 10 user


I really needed to deal with a lot of family recipes and found Cook'n. I read the reviews and it sounded just like what I needed. I find it does what I need and am really happy with it...I am pleased with the program and will be spending many hours working with it.

Ann Westwood, Cook'n 10 user


Cook'n is the most efficient recipe software I have found. There are so many options when you are loading your own recipes...It is so customizable! I gave this product 5 stars, not because it is perfect...but because it is so very user-friendly...and the customer service is superb!

Juanita Cook'n 10 user


[Cook'n 10] is lightning fast, whether it be to load a recipe, or change the ingredients...If you are looking for a cooking program, this is the one to have... I really like this program and I feel confident you will too.

James B, Cook'n 10 user


Just want to tell you how very satisfied I am with your product, Cookn' and your customer support. I particularly like the search function - saves me from searching individual websites for what I'm looking for. Puts everything right there for you. Thanks again from One Really Satisfied Customer

Tom, Cook'n 10 user


If you have a specialized diet or want specific cooking-style cookbooks, Cook'n offers a wide range of choices, and the ability to create your own...In my opinion, this is the best recipe organizer available!

David, Cook'n 10 user


"The Cook'n Recipe Organizer software makes finding, storing, sorting and categorizing recipes so easy, and it's chock full of other great features too."

Building Carpenters blog


"You should win 'most excellent tech support / way to run a business' of the year. :)"

Amy, Cook'n 10 user


"This system is so organized and unique- it will pull recipes for you and place them into a logical file folder. I am sure that this program is going to be a must have for you- it sure has been a lifesaver for me!"

This N That With Olivia blog


"Thank you so much for your help. I now have Cook'n on our PC and have imported my recipes off my Mac. So let the printing begin! You were a great help!!"

Jeanne, Cook'n 10 user


"I have to say, I've never had customer service like this before. You're great."

Lynda, Cook'n 10 user


"Cook'n is better than I could have ever imagined a recipe software to be...it is more than I ever wished in a recipe organizer."

Made By Jess blog


"I can have a recipe made into a shopping list or even get a nutritional analysis done if I want to. The options seem endless with this program!"

Nelson Clan blog


"Cook'n software once set-up is super easy to use. It means I can spend less time hunting around for recipes, making my meal plans and making sure the meals will meet the nutritional needs of my family."

Literary Sweet blog


"This recipe software is unbelievable! I feel like I just won the lottery! Cook'n Recipe Organizer is one of the most user-friendly programs I have ever used. Everything is laid out in a simple manner that is pleasing to the eye. I will warn you, you will get very, very hungry!"

It's My Life blog


"Cook'n Recipe Organizer just became my best friend...it is SUPER EASY to use!!"

Keeping Up With the Rheinlanders blog


"This is such a graet software program to have to keep track of your recipes and to help plan meals!"

The Denver Housewife blog


"When I'm cooking I usually alter the recipe but forget to make notes on the printed version. With Cook'n I can make those changes, deleting ingredients or whatever, right within the software and it's then saved that way. Love that!"

A Life Full of Laughter blog


"This amazing program helps you to find recipes on the internet, save internet recipes, enter your own personal recipes, print a family cookbook, analyze nutritional values, make menus, shopping lists, and more!"

Pigtails and Mohawks blog


"The Cook'n Recipe Organizer has more features than any other cooking software on the market!"

Create With Joy blog


"Well I am loving my new software program! It can do so much and I could not be happier! It's the Cook'n Recipe Organizer. It is the neatest program ever. I am having so much fun organizing and sorting my recipes!"

The Minister's Wife Stamps and Saves blog


"You are probably asking yourself, what does this organizer do? What doesn't it do? I was so impressed after watching the introductory video on how to use the software that I had to try it out."

Tammy ,
Tammy's Two Cents

"I love this program! May God bless you for providing a tool for me to use to help bring my family to the dinner table."

Stacey M. ,
Cape Cod Massachusetts
Newsletter Sign-up
Sign-up for our Free Monthly Newsletter
This newsletter includes:

Free Recipes
Video Tips
Kitchen and Cooking Hints
Humor
Contests
and more!

The most comprehensive free Cooking Resource around!
(or press ESC or click the overlay)