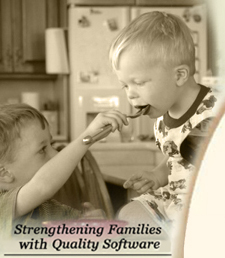 Connect with your Family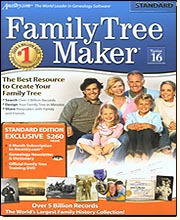 FamilyLink Geneology Resources
Comes with Family Tree Maker Software ($115 value) PLUS
6 month membership to Ancestry.com ($120 value) AND
6 month access to WorldVitalRecords.com ($75 value)
---
Retail Price: $310.00
Sale Price: $199.95
Your Price (with coupon): $49.95
You Save: $260!
Supplies are limited!

---
Availability: Usually ships within 24 hours
Experience the Joy of Geneology
FEATURES
---
Bonus Items that come with the FamilyLink Geneology Resources:
Free 6 month membership to Ancestry.com (watch

Video Demonstration

)
30-minute Introductory Geneology Consultation
Official Family Tree MakerŪ Training DVD
Official Family Tree Newsletter
Family Tree Workbook
Geneology Dictionary
Free 6 Month Access to WorldVitalRecords.com
(Gives you access to almost a Billion names to help you find your ancestors!)
(Click here to see what you get for $199.95!)
---
Cook'n is Also Available At:







Affiliate Program
|
Privacy Policy
|
Other Resources
|
Contact Us

© 2007 DVO Enterprises, Inc. All rights reserved.
Sales: 1-888-462-6656 Powered by
WithinMySite.com