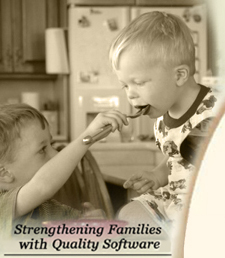 TOP SELLERS
You've made my day! I have enjoyed Cook'n Deluxe and wanted to give a copy to my daughters and daughters-in-law, but couldn't on a fixed income. Then.....here came your e-mail with the bulk packages! Now I can do what I wanted to do!

Nancy Cline

• Current Issue
• Newsletter Archive
• Contact Info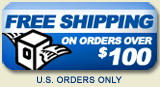 Thanks Dan. Wow. What a wonderful atmosphere you and your family set for the business world to express love in this most wonderful season of the year.

Because this is the way your thoughts go, I know that you and your business and your family and all you love will prosper and live in peace and joy.

This, to me, is what entrepeneurship is all about. It all starts with God's Love for us and in turn our love for God expressed in our love for ALL our human family.

God bless you and yours, Dan. I'm honored to be associated with you and your company and plan to stay with you guys throughout the growth of Cook'n.

Steve W.
Ft. Lauderdale, Florida


Now you can give great $30 gifts for only $5! That's right! I've bundled some of our favorite products that you can get in bulk quantities at GREAT discount prices, for yourself and to share with others.
These gifts are perfect for:

Immediate and extended Family
Neighbors & Friends
Co-workers, Bosses
Teachers & Students
Others to share recipes with!
Kathy and I came up with the idea of doing this when we sat down together to make our Christmas gift list one year. The list was so long that we couldn't afford to give meaningful gifts. We thought you might have the same problem so we thought this might help. Happy Holidays!!



10-pack of Mexican Vanilla (100ml)!
Regular Price: $49.95
Special Price: $24.95
(50% off, only $2.49/bottle!)
---


5-pack of Cook'n Fun & Easy Deep Fried Recipes CD (T-FAL)
Regular Price: $49.95
Special Price: $12.50
(50% off, only $2.50/CD)
---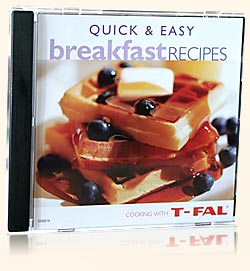 5-pack of Quick & Easy Breakfast Recipes CD (T-FAL)
Regular Price: $99.75
Special Price: $12.50
(50% off, only $2.50/CD)



5-pack of Salad Blaster Cup or Bowls
Regular Price: $54.75
Special Price: $24.95
(55% off, only $4.95/cup or bowl--please indicate which you prefer in the Comments)
---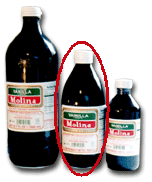 10-pack of Mexican Vanilla (250ml)!
Regular Price: $99.95
Special Price: $49.95
(50% off, only $4.95/bottle!)
---


5-pack of Hand-Pressing Flashlights
Regular Price: $50.00
Special Price: $24.95
(50% off, only $4.95/flashlight!)
---

5-pack of Essential Christian Library!
Regular Price: $100.00
Special Price: $24.95
(75% off, only $4.95/each!)
---

5-pack of Complete Herbal Reference Library!
Regular Price: $100.00
Special Price: $24.95
(75% off, only $4.95/each!)
---

5-pack of Crazy Lady Day Planner Pages !
Regular Price: $100.00
Special Price: $24.95
(75% off, only $4.95/each!)
---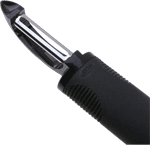 4-pack of Stainless Steel Peelers !
Regular Price: $40.00
Special Price: $15.95
(60% off, only $3.95/each!)
---

4-pack of Stainless Steel Ice Cream Scoops !
Regular Price: $40.00
Special Price: $15.95
(60% off, only $3.95/each!)
---

4-pack of Stainless Steel Whisks !
Regular Price: $40.00
Special Price: $15.95
(60% off, only $3.95/each!)
---

4-pack of Stainless Steel Graters !
Regular Price: $40.00
Special Price: $15.95
(60% off, only $3.95/each!)



8-pack Cook'n Assortment A!
2 Taste of Home, 2 Cake Mixes, 2 Under Pressure, 2 Vegetarian
Regular Price: $180
Special Price: $49.95 (72% off, only $6.25/each!)

---

8-pack Cook'n Assortment B!
2 Deluxe, 2 Bread Machine, 2 Apples, 2 Healthy & Hearty
Regular Price: $220
Special Price: $49.95 (78% off, only $6.25/each!)

---

8-pack Cook'n Assortment C!
2 Betty Crocker, 2 Holiday, 2 Quick & Easy, 2 Deep Fried
Regular Price: $180
Special Price: $49.95 (72% off, only $6.25/each!)

---

8-pack Cook'n Assortment D!
2 Pillsbury, 2 Grill'n, 2 Fix & Forget, 2 Lite & Healthy
Regular Price: $180
Special Price: $49.95 (72% off, only $6.25/each!)

---

8-pack Cook'n Assortment E!
2 Low Carb, 2 Recipe Organizer, 2 Low Fat, 2 China
Regular Price: $220
Special Price: $49.95 (78% off, only $6.25/each!)

---

8-pack Cook'n Assortment F!
2 Best Loved, 2 Juicing, 2 Smoothies, 2 Crepes
Regular Price: $250
Special Price: $49.95 (79% off, only $6.25/each!)

---

8-pack Cook'n Assortment G!
2 For Two, 2 Rotisserie Chicken, 2 Freezer Meals, 2 Best Loved
Regular Price: $250
Special Price: $49.95 (79% off, only $6.25/each!)

---

8-pack Cook'n Assortment H!
2 in Italy, 2 Easy Family Dinners, 2 With Chicken, 2 Weber
Regular Price: $250
Special Price: $49.95 (79% off, only $6.25/each!)

---

8-pack Cook'n Assortment I!
2 Italian, 2 Chinese, 2 For Kids, 2 Mexican
Regular Price: $250
Special Price: $49.95 (79% off, only $6.25/each!)

---

8-pack Cook'n Assortment J!
2 Gifts in a Jar, 2 India, 2 College, 2 Best of the Bake-Off
Regular Price: $210
Special Price: $49.95 (77% off, only $6.25/each!)

---

8-pack Cook'n Assortment K!
2 Gooseberry Patch, 2 Mexico, 2 Agave, 2 Homemade in a Hurry
Regular Price: $200
Special Price: $49.95 (75% off, only $6.25/each!)

---

8-pack Cook'n Assortment L!
2 Fried & True, 2 Our House to Yours, 2 Dinner Parties, 2 Holiday Baking
Regular Price: $170
Special Price: $49.95 (67% off, only $6.25/each!)
---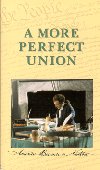 4-pack of A More Perfect Union DVD
Regular Price: $71.04
Special Price: $27.95
(60% off, only $6.95/DVD!)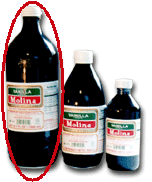 5-pack of Mexican Vanilla (1 Liter)!
Regular Price: $112.00
Special Price: $49.95
(66% off, only $9.95/each!)
---

4-pack of Complete Christian Collection !
(Box package)
Regular Price: $112.00
Special Price: $39.95
(63% off, only $11.23/each!)
---

4-pack of Free Formed Pearl Pendant on Sterling Silver Necklace!
Regular Price: $120.00
Special Price: $39.95
(63% off, only $9.99/each!)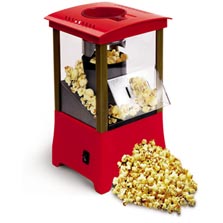 2-pack of Mini Old Fashioned Popcorn Maker!
Regular Price: $50.00
Special Price: $29.95
(40% off, only $14.99/each!)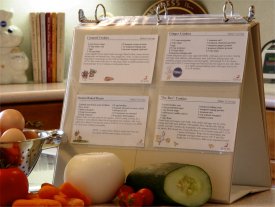 4-pack of Recipe Card Binder Sets!
Each includes: Recipe Card Binder, 20 vinyl pages, 1 set of tab dividers
Regular Price: $120.00
Special Price: 79.95
With 3X5 Recipe Card Sheets

With 4x6 Recipe Card Sheets

---

4-pack of Cook'n Deluxe!
Regular Price: $200.00
Special Price: $74.95
(63% off, only $18.75/each!)


4-pack of Cook'n Recipe Organizer!
Regular Price: $320.00
Special Price: $119.95
(63% off, only $29.95/each!)
---

4-pack of Back to Basics Cocoa-Latte Maker!
Regular Price: $200.00
Special Price: $119.95
(40% off, only $29.95/each!)